Right now, oil is pouring into the Gulf of Mexico at a rate of more than 200,000 gallons per day. The slick, now visible from space, is 130 miles long and 70 miles across and growing. This unprecedented environmental catastrophe threatens not only the creatures that call the Gulf home, but also the fishing and tourism industries that depend on beautiful, clean waters.
Read more from Reuters.
At the same time, Mississippi, Kentucky, and Tennessee are mourning the loss of at least 19 people, killed in a devastating rash of storms that included tornadoes and rising waters. A large portion of Central Tennessee is underwater, including the city of Nashville. Thousands have sought refuge in shelters, and many more are still being rescued.
Read more from CNN.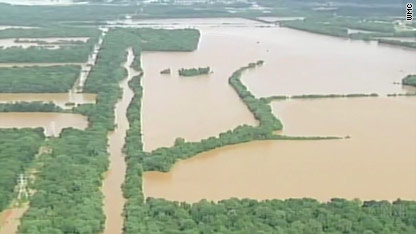 In addition, the city of New York is reeling from a failed terrorist attempt in Times Square. Three NYPD officers and a street vendor found the device, cleared the area, and called the bomb squad, preventing the devastating consequences of its detonation.
Read more from the New York Daily News.
Please keep the people and leaders of these affected communities in your thoughts and prayers.